Description
Get muffins hot out of the oven with a lovely crust when you use the Cast Iron Muffin Pan. This redesigned version of our muffin pan delivers excellent heat distribution and retention for consistent, even baking, now in a standard size. Seasoned and ready to use for an easy-release finish.
Redesigned to match Lodge bakeware items
Seasoned with 100% natural vegetable oil
Unparalleled heat retention and even heating
Use in the oven
Made in the USA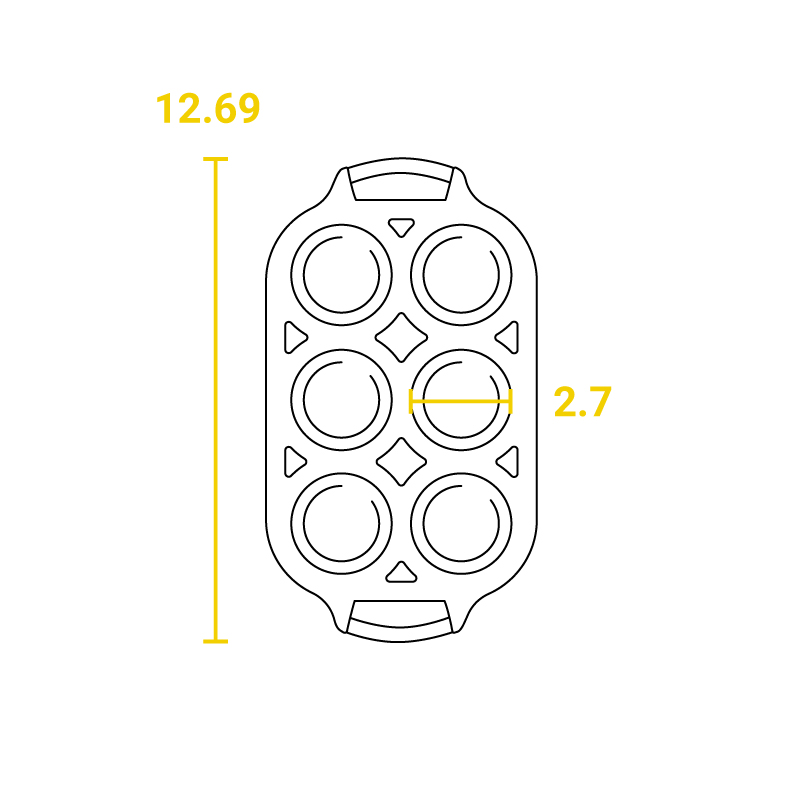 Length 12.69 IN
Height 1.56 IN
Weight 4.92 LBS
Width 7.06 IN
Great For baking
Payment & Security
Your payment information is processed securely. We do not store credit card details nor have access to your credit card information.